How do I book an appointment using SeeYouDoc?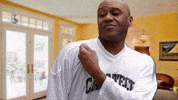 We know how important time is to everyone. In fact, a wise man once said that time is gold.
And so, we, from
SeeYouDoc
, made medical appointments as easy as one, two, three. You can now take your kids to school before going to your scheduled appointment or maybe get your hair done. Do your thing, honey, you call the shots and make more time to what matters most to you.
If you haven't registered to a
SeeYouDoc
account yet, please go to this link:
https://helpdesk.seeyoudoc.com/en-us/article/how-do-i-sign-up-for-a-seeyoudoc-account-1pgn6ng/
As soon as you have register to
SeeYouDoc
, you are now instantly able to search our pool of quality healthcare practitioners. Still don't know how? Read here:
https://helpdesk.seeyoudoc.com/en-us/article/how-can-i-search-for-doctors-using-seeyoudoc-1rl0ozf/
So, you already found a doctor that you would like to set an appointment with. You have finally decided, "Yes, I want to book my appointment with Dr. Who." Ha! We're glad you did.
Once you are in the doctor's profile. You should be able to see the list of clinics your doctor attends to.
This doctor is just a few blocks away from your place and seems to cover all the boxes on your checklist. So, you will click the "BOOK APPOINTMENT" button.
Now, select the clinic and service you need from the list that will pop up on your screen and hit the "BOOK NOW" button.
You will be directed to the page where you will be able to select the date and time your doctor is available. Click "NEXT" to proceed.
Confirm your appointment by selecting your profile and adding more information about your visit. Feel free to include the reasons for visiting a doctor and your symptoms. Click "NEXT" to proceed.
Important Note: Please make sure to update your profile so that it has a name, birthday, gender, mobile number and address
Secure your appointment by choosing a payment option. For online services, select "Pay using credits" from your SeeYouDoc e-wallet and for outpatient services, select "Cash" to personally make the payment at the doctor's clinic.
After you have settled your payment option, hit the "BOOK APPOINTMENT" button.
A message will pop on the upper right corner of your screen confirming that your booking is successful. You will be notified in your SeeYouDoc account once the doctor has approved your appointment schedule.
It's that simple! Book your first appointment now with SeeYouDoc! We are here to innovate the way you connect with the healthcare providers in the country.
Need more help?

As we build software to help innovate the medical industry today, our arms are also open to provide you assistance in any way possible. If you need a face to face, online or recorded demo, let us know by giving us a call or emailing us through hello@seeyoudoc.com & +63 917 702 6381.
Updated on: 10/22/2020