What can I expect during my online consultation?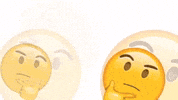 Once the doctor accepted your request, you are now entitled to a no time limit medical consultation.
During your online consultation, doctors will provide you a brief expert medical advice or initial diagnosis regarding your symptoms or current physical condition. Your doctor may also prescribe you medicine, which you can access through the e-prescription feature of SeeYouDoc. You may also be asked to come by your doctor's clinic for further physical check up.
Deduction in your credit balance will apply accordingly after you completed the online consultation with your doctor.
Need more help?

As we build software to help innovate the medical industry today, our arms are also open to provide you assistance in any way possible. If you need a face to face, online or recorded demo, let us know by giving us a call or emailing us through hello@seeyoudoc.com & +63 917 702 6381.
Updated on: 10/22/2020