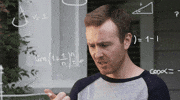 You may have an unstable internet connection or insufficient credits on your SeeYouDoc e-wallet.
Make sure to check that you have a stable internet connection and enough credit balance to proceed with your online consultation.
Read our article
How do I add credits to my SeeYouDoc e-wallet?
to help you add credits in your account.
Need more help?

As we build software to help innovate the medical industry today, our arms are also open to provide you assistance in any way possible. If you need a face to face, online or recorded demo, let us know by giving us a call or emailing us through hello@seeyoudoc.com & +63 917 702 6381.
Published on: 09 / 27 / 2019